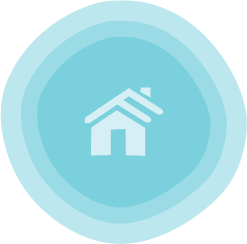 Kaitiaki is a 24/7 Youth Justice residential programme for young males detained in Oranga Tamariki custody. The programme offers placement in two group homes for up to eight weeks with a focus on reduced reoffending and rehabilitation into mainstream society. With locations in Northcote and Otara, Kaitiaki is a safe haven for young people.
With locations in Northcote and Otara, Kaitiaki is a safe haven for young people threatening community safety.  Young people referred to the programme often originate from backgrounds of common assault, theft, and family violence, accompanied by a substantial history with the police.  Resident house parents and youth workers offer substantial support to their young people, promoting physical and social wellbeing and teaching social norms and behaviours to those otherwise unacquainted. An education programme offering literacy and numeracy training runs in both homes during the week along with scheduled and supervised activities that are a positive alternative to their offending behaviours.
How do young people get placed in the group homes?
Placements to the Kaitiaki group homes are co-ordinated by the Oranga Tamariki Youth Placement Co-ordinator, based at the Ministry of Social Development (MSD) Regional Office, who determines and reviews placements Monday – Friday in consultation with Reconnect Management and house staff.
The Youth Placement Co-ordinator considers young people for placement dependent on their age, custody status, risks, behaviour and the dynamics with other young people in the home.
When the young person is placed after hours (including weekends), their placement is reviewed on the next working day.
Who can be placed in the Group homes?
Young people from Auckland and Northland. Placement at the group homes is prioritised for youth offenders, and young people in Youth Justice custody under s235 or 238(1) (d). However, youth under Care & Protection (C&P) orders can be considered on occasion.
Since 2010 our group home in Otara has opened its doors to over 1000 young males. Caring for up to 5 young people at any given time, the team of trained youth workers review client placements 24/7, with engagement that gears the young people towards positive reintegration in their family/whanau and communities.
The Northcote home offers a family home environment incorporating educational and social training, bridging the gap between the young person's crime and a permanent place and purpose back in their community. The home has cared for over 600 young people since opening in 2015.
Both homes have a strong focus on education and social education backed with a systemic response to difficult behaviour. This approach has led to a 60% reduction in absconding since 2017.