Whakatau for CEO Dean Kelly
He aha te mea nui – he tangata, he tangata, he tangata
What is important? – It is the people… It is the people… It is the people.
On the 7th of February Reconnect welcomed it's new CEO Dean Kelly. With considerable experience in the NGO, Not-for-Profit and Social Services sectors, Dean's prior role was with Ngati Whatua Orakei as part of the leadership team, leading strategic direction and outcomes focus for Iwi, Pasifika and vulnerable populations across Auckland.
Reconnect offering manaaki (hospitality) to Ngati Whatua Orakei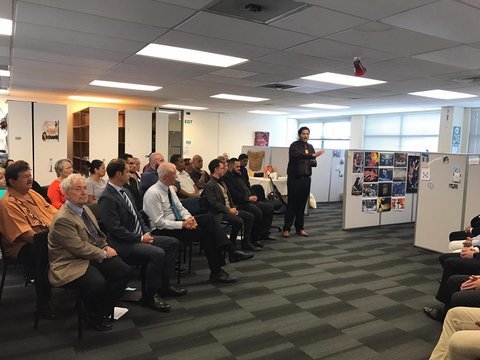 He was welcomed into the Reconnect whanau with a powhiri whakatau, a traditional Maori welcoming and ritual of encounter intended to bring people together safely and with dignity. The ritual consisted of Dean being handed over from one side to the other, representing his new appointment as the CEO of Reconnect.
Dean and his whanau from Ngati Whatua Orakei
Dean feels very blessed to have the opportunity to lead Reconnect, and is committed to advancing the aspirations of New Zealand's youth and providing leadership to his dedicated team of management and staff.
Reconnect is very excited to welcome Dean into his new role and anticipate a bright future for the organisation.
Dean and his whanau from Ngati Whatua Orakei